multilingual consulting and sales
Real estate in Berlin is a multilingual consulting and sales agency with a profound knowledge of the market built over the years and hundreds of satisfied clients, both internationals and locals. We analyze your case and find out the best matching solution for you.
Managing Director
As founder and managing director, Mr. Selvaggi coordinates all the operational and administrative related processes in the firm. He also takes care of the continuing expansion of R.E.B's network.
With a background in humanistic studies and a degree in European Languages and Cultures he moved to Berlin in 2006. As part of 'Leonardo' a European project promoting the integration of young professionals from other EU countries in Germany and across Europe.
Offering his multilingual language skills in the emerging Berlin real estate market came as a natural answer to the rising demand of international buyers. Since 2009 he established his own business with a diversifying and innovating pattern to create a modern full service real estate brokerage, leaving behind the old cliches and antiquated sales strategies.
Mr. Selvaggi is constantly learning, upgrading and improving the consultancy and sales related services offered by Real Estate In Berlin. The mission is to give a flawless and complete service to each buyer or seller, embrace every challenge and keep up with the dynamics of the market. Meanwhile building relationships and tightening bonds through good work and achievements year by year.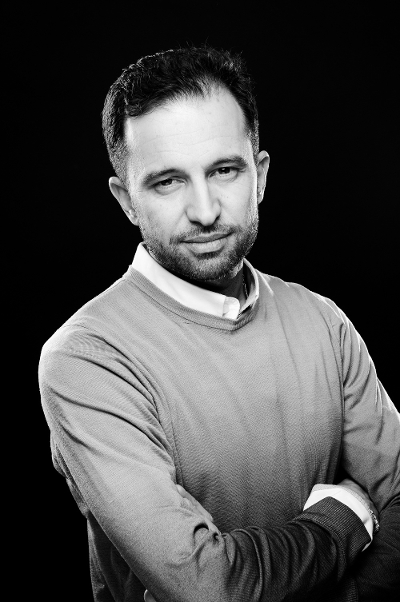 Based on over ten years experience, the agency director Fabrizio Selvaggi could follow year by year the way the real estate market in Berlin has been developing.

Take advantage of the strong network, embracing partner agencies and associates which grew over the years.

Real Estate in Berlin is also a proud member of the IVD, the largest German association in the industry.
In our job, communication is the key for success.
In any purchase/sale process a clear, thorough and active level of communication is absolutely demanding.
Reading a contract in German can be challenging and overwhelming if you don't have good command of the language.
In many offices, house managements, documents, everything is in German.
Don't worry, we can translate and mediate in different languages, such as English-German-Italian-Spanish-Portuguese!
Hence whenever you want to buy or sell, we will bring you to both the local and international market.
The Berlin real estate market is dynamic and fast-paced. We watch it, growing and changing every day.

You already have a property here and need a help desk or a support? We can advice you on every kind of issue.

You want to have a quote of your property? Find out how much is its value now!

Are you looking to buy one apartment for investment or your own use? Let's have a look what's available now!

Did you find an apartment you want to buy and need consulting? Take advantage of our experience.

Our service can be flexible and tailored for your case, delivering an high degree of transparency, fairness and competence.

Your satisfaction is our best reference